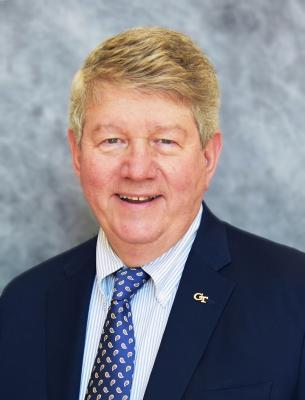 Chair and Professor of the Practice, Ivan Allen College of Liberal Arts
Biography
Joe Bankoff was appointed chair of The Sam Nunn School of International Affairs in spring 2012 following six years as president & CEO of The Woodruff Arts Center and 32 years as a senior partner at the Atlanta-based law firm of King & Spalding.
Mr. Bankoff's association with Georgia Tech spans more than a decade and has been primarily focused on his work as the head of the law firm's Intellectual Property and Technology practice group.  In 1998 he worked with his, then, law partner, Sam Nunn, in the creation of the first of the Nunn Policy Forums at Georgia Tech.  He was a member of the advisory board of the College of Computing and served as its vice chair for several years.  He has served as a board member of the Georgia Center for Advanced Telecommunications Technology (GCATT).  At the request of Georgia Tech President G. P. "Bud" Peterson, he participated in Georgia Tech's 2010 strategic planning process.  He currently serves as the chair of the nominating committee for the Ivan Allen Jr. Prize for Social Courage.
Mr. Bankoff's expertise ranges across law and policy, economic development, government legislation, fiscal planning, and global issues. In 1992, he took a sabbatical from his law firm to accept an appointment as a visiting scholar at the Max Planck Institute for Intellectual Property & Competition Law, Munich, Germany.  There he became engaged in the analysis of multi-jurisdictional copyright claims arising from satellite television in Europe.  He later represented German Television (ZDF) in a related dispute with Turner Broadcasting.  He also served as counsel to Atlanta's Olympic Organizing Committee negotiating the television rights agreements for Europe (EBU), Canada, Australia, Latin and South America, and the United States.
Education
J.D., University of Illinois B.S., Purdue University