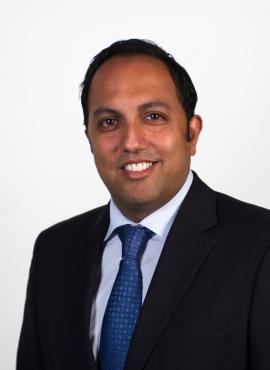 Associate Professor and Associate Director, Tennenbaum Institute/IPaT College of Computing
Biography
Dr. Rahul C. Basole is an associate professor in the School of Interactive Computing and the associate director of the Tennenbaum Institute. He is also an affiliated faculty member in the GVU Center and the Health Systems Institute at Georgia Tech. His research integrates systems science and visualization to understand and manage technology, operations, and innovation in complex enterprises. His current research focuses on the management of transformative IT innovation and the analysis and design of converging ecosystems and extended enterprises in domains such as mobile telecommunications, biotechnology, healthcare, and global manufacturing.
Basole is a fellow of the 2011 NIH mHealth Summit and the editor of
Enterprise Mobility: Applications, Technologies, and Strategies
(IOS Press, 2008). His work has received numerous best paper awards and he has extensively published in leading management, computer science, and engineering journals. In previous roles, he was the CEO and Founder of a Silicon Valley-based wireless research and consulting firm, the director of research and development at a leading mobile software firm, and a senior analyst in a Big-5 consulting firm. Dr. Basole is a member of the Institute for Operations Research and Management Sciences (INFORMS), the Institute of Electrical and Electronics Engineers (IEEE), the Decision Sciences Institute (DSI), and the Association for Information Systems (AIS). He currently serves as a director or advisor for several technology and software firms.
Education
BS, Virginia Polytechnic Institute and State University PhD, Georgia Institute of Technology PhD, Georgia Institute of Technology