The National AI Institute for Adult Learning and Online Education (AI-ALOE) and Georgia Tech have been jointly honored with the Power Learner Potential Organization Award from 1EdTech Consortium™. The award was presented at the 2023 Learning Impact Conference on June 7 in Anaheim, California.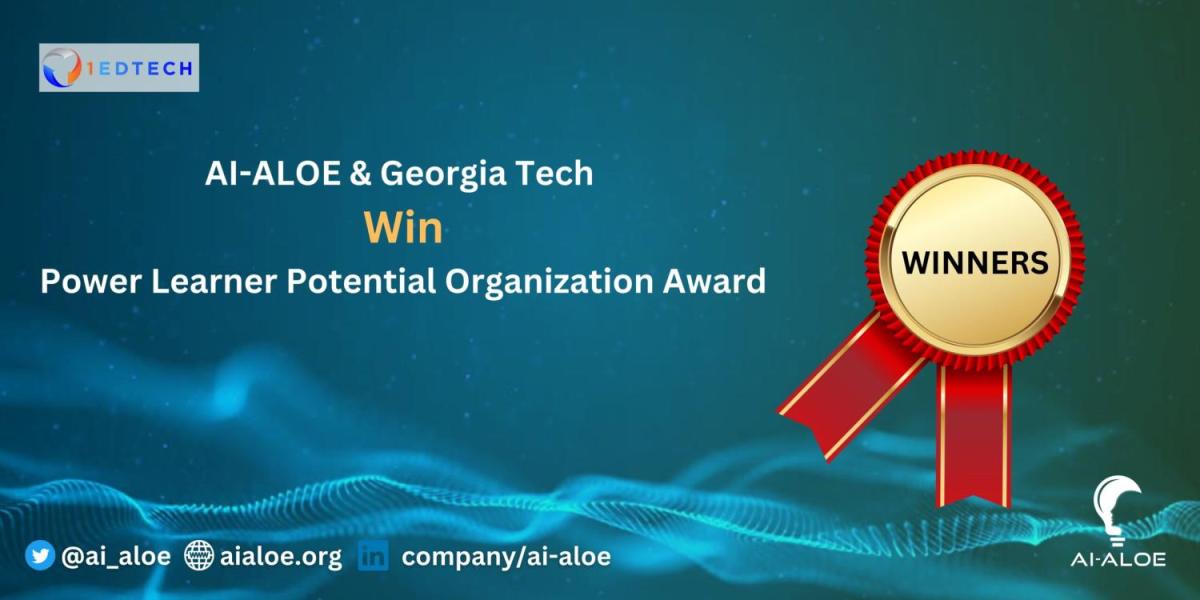 Through AI-ALOE's long-term partnership with 1EdTech, the Institute utilizes learning data and analytics to drive impactful educational outcomes.
"We are honored to receive this prestigious award. This recognition reaffirms our commitment to empowering learners through innovative educational technologies," said Ashok Goel, Chief Scientist of C21U. "We believe in harnessing the power of AI and education to transform learning experiences and unlock the full potential of every individual. I share this award with our dedicated team at Georgia Tech and look forward to continuing our mission of shaping the future of education."
1EdTech Consortium is a forward-thinking member organization that brings together innovative educational providers and technology companies to enhance digital learning solutions and prepare for future challenges. By fostering collaborations and establishing standards that benefit all stakeholders, consortium members create solutions that enable transformative digital learning experiences, personalized learner journeys, expanded achievement opportunities, and improved learner success.
"Advancing towards the future of education necessitates cross-boundary leadership spanning IT, curriculum, and instruction, involving stakeholders from K-12, Higher Education, suppliers, governments, and philanthropic funders," stated Rob Abel, CEO of 1EdTech. "Our Power Learner Potential Awards recognize organizations that go above and beyond to elevate these collaborations to the next level, addressing the key educational leadership imperatives of our time."
1EdTech has presented the Power Learner Potential Awards to 17 out of its nearly 900 members for 2023.
Blank Space (small)
(text and background only visible when logged in)